Favorites in Crosses for the Service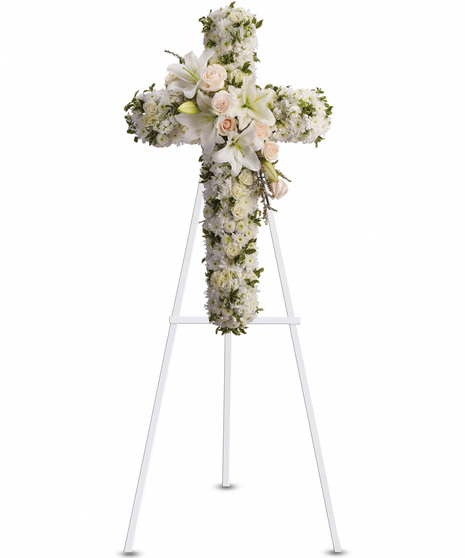 $349.99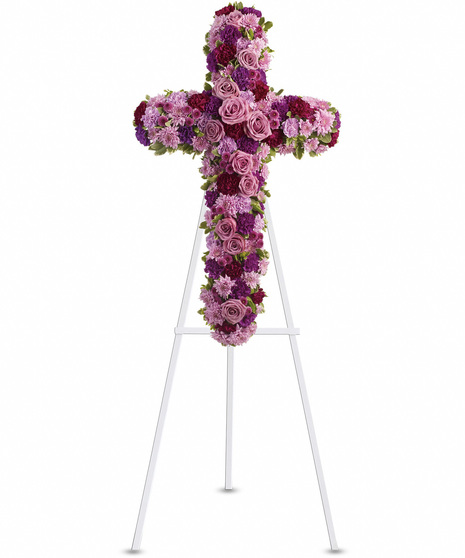 $399.99
About

Crosses for the Service
Sending crosses for sympathy services from Bosland's Flower Shop in Wayne, New Jersey, is a meaningful way to express your condolences and provide comfort to those who are grieving the loss of a loved one. Crosses hold deep spiritual significance and serve as a symbol of faith, hope, and love during times of sorrow.
Bosland's Flower Shop offers a variety of cross arrangements, crafted with care and reverence. These floral tributes are designed to convey your sympathy and support while honoring the memory of the departed. You can choose from a range of styles and colors to suit the preferences and beliefs of the grieving family, from elegant white crosses symbolizing purity and peace to vibrant displays that celebrate a life well-lived.
What sets Bosland's apart is their understanding of the importance of such occasions. They approach each sympathy service with the utmost sensitivity, ensuring that the floral crosses they create reflect the emotions and sentiments you wish to convey. Sending a cross from Bosland's Flower Shop is a way to offer solace and convey your deepest condolences, providing a source of comfort to those in need during a challenging time.
A Word from Our Customers