Delivery by 11am today available. Order within

36 minutes

details
Send a gorgeous wreath to your home and to your loved ones in the greater Wayne, New Jersey area from your local florist, Bosland's Flower Shop. We cannot wait to serve you with same-day delivery and customization!
Favorites in Holiday Wreaths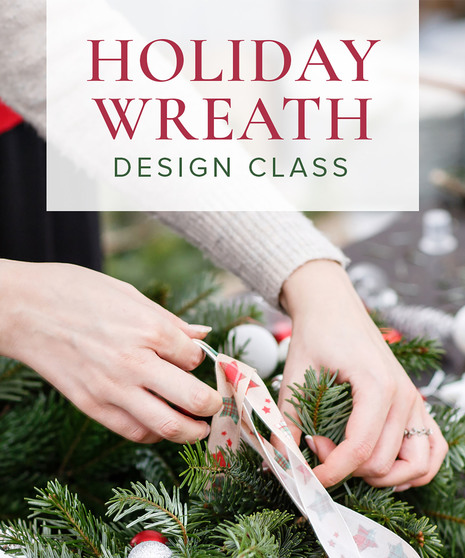 About

Holiday Wreaths
Sending a holiday wreath from Bosland's Flower Shop in Wayne, New Jersey, is a timeless and cherished tradition that can instantly transform any space into a warm and inviting festive haven. Whether you're decorating your own home or sending one as a gift, a holiday wreath from Bosland's is a symbol of the season's joy and spirit.
Bosland's offers an exquisite selection of holiday wreaths crafted with attention to detail and a touch of creativity. You can choose from a variety of styles, from classic evergreen wreaths adorned with pinecones and berries to more modern designs featuring vibrant ornaments and ribbons. Each wreath is a work of art, created with the freshest seasonal greenery, and designed to capture the essence of the holiday season.
What makes Bosland's wreaths stand out is their commitment to quality and craftsmanship. These wreaths not only add a beautiful focal point to your home but also infuse the air with the delightful scent of evergreens, creating a warm and cozy atmosphere. Whether you hang one on your front door to welcome guests or use it as a centerpiece on your holiday table, a wreath from Bosland's Flower Shop is a festive touch that embodies the holiday spirit and spreads joy and cheer to all who see it.
A Word from Our Customers